The Faine House is a residential program for teens who are aging out of Central Florida's foster care system. Many of these young adults fall into bad behaviors that poor economic situations compound. Jeff Faine, a former NFL player who himself was adopted, realized that he could be a catalyst to make a difference in their lives. He formed the Faine House under the direction of the Children's Home Society and has been supporting this 10-bed facility ever since. With no major funding source, the leadership realized that there existed a sustainability issue for the program.
Out of the Faine House brand repositioning creative process a big idea formed – a sustainability capital campaign called The FaineMakers. The concept was to solicit high-level donors to commit to $10,000 per year for 10 years. A unique brand for the campaign was developed and a variety of collateral materials that supported the program evolved out it that. The invitation to "join" this exclusive club was presented in a branded, custom-made cigar box that held a quality cigar, brochure, measuring tape and cigar cutter.
Designed and produced by TKO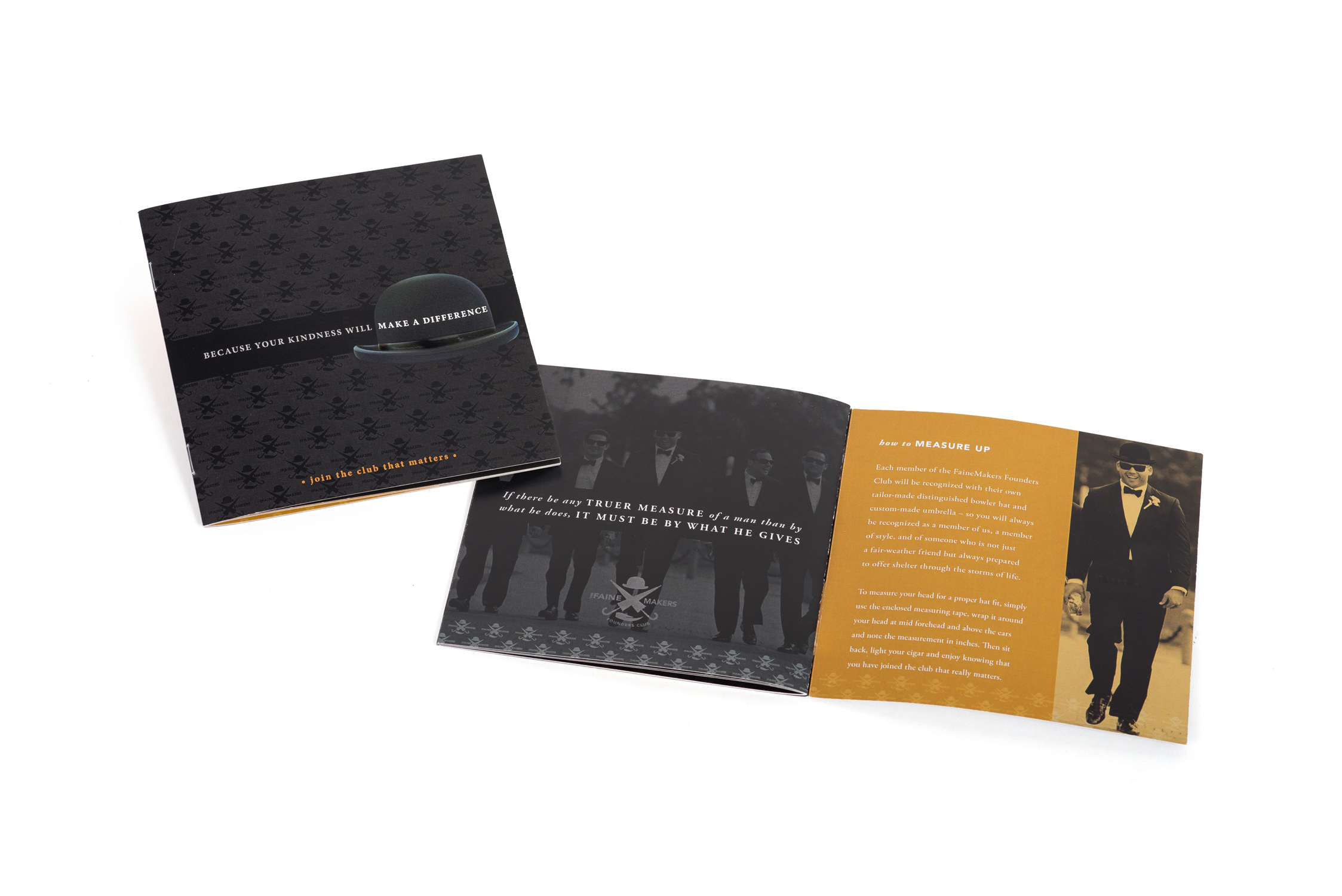 Each FaineMaker receives a tailor-made bowler hat, custom branded umbrella and gold lapel pin to welcome them into the club. Outfitted in their most dapper attire, their portraits are taken by Matt Merkel and added to the honory wall display at The Faine House. To date there are 15 FaineMakers who have committed to the program, securing a sustainable funding source of $1.5 million from which The Faine House can continue to operate and to grow.